The antiquities of Koufonissi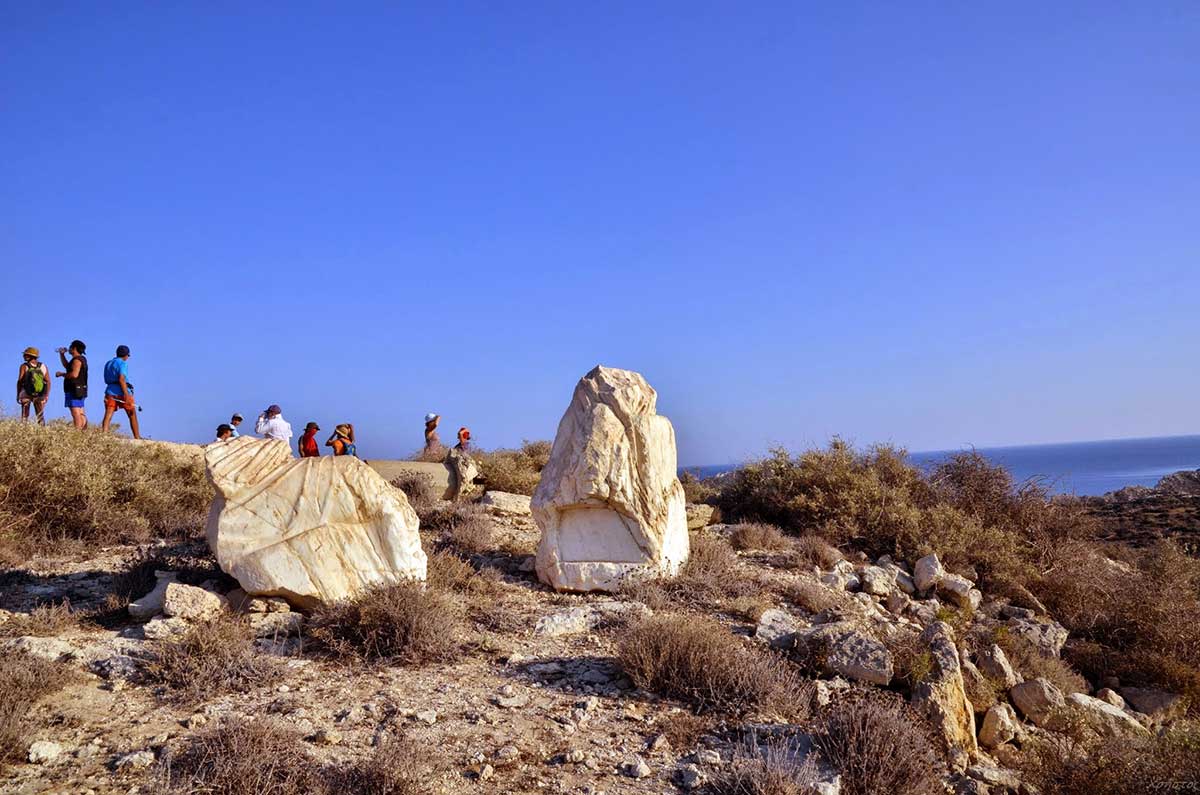 The narrow but often wavy strip of sea separating the islands from the opposite shores of Crete was not an obstacle to the continued presence of human in ancient times. The ancient name Lefki (meaning white), was given by the glint of white limestone and marl in the sunlight.
Koufonissi was an economic and cultural center from the Minoan until the Greco-Roman Times and was claimed by all major cities of the region. As recorded on the inscription of the Magnites currently embeded on the facade of the Toplou monastery church, there was a great dispute between Itanos and Ierapytna about Lefki island. In 132BAD the island was owned by Itanos.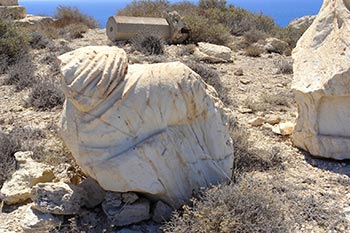 The history of the islands is inextricably linked to the sponge fishing and processing of Tyrian purple, the red dye used by Ancients and Byzantines, which was extracted by the gastropod (Murex brandaris). As Aristotle and Pliny say, live shells were gathered on early autumn or winter and were then put in pots, until many of them were gathered, because each shell produced just one drop of dye. After that, the smaller shells were broken with stones. The larger mollusks were pierced and then a small gland called "flower" was extracted. Then, they put the milky liquid in salt, added a little vinegar and left this in the sunlight. Its color turned red from yellow and was then diluted or condensed with boiling. The dye, the Tyrian purple, was sold at that time as it weighed in silver. If they added hyacinth blooms, the color was violet, but it was considered of inferior quality.
In 1976, excavations started on the island, bringing amazing findings in light. On the northwest edge of the island, at Anemertia, opposite of the Marmara islet, and a short distance from the beach, the excavations revealed a well preserved stone theater, the auditorium of which was damaged only on its west side, while a big part of the central seats has completely disappeared. The auditorium has twelve rows of seats and a maximum length of 34 m. The distance of the twelfth row till the orchestra floor reaches 6 m. It is estimated that the auditorium could take about 1000 people.