Archaeological Museum of Sitia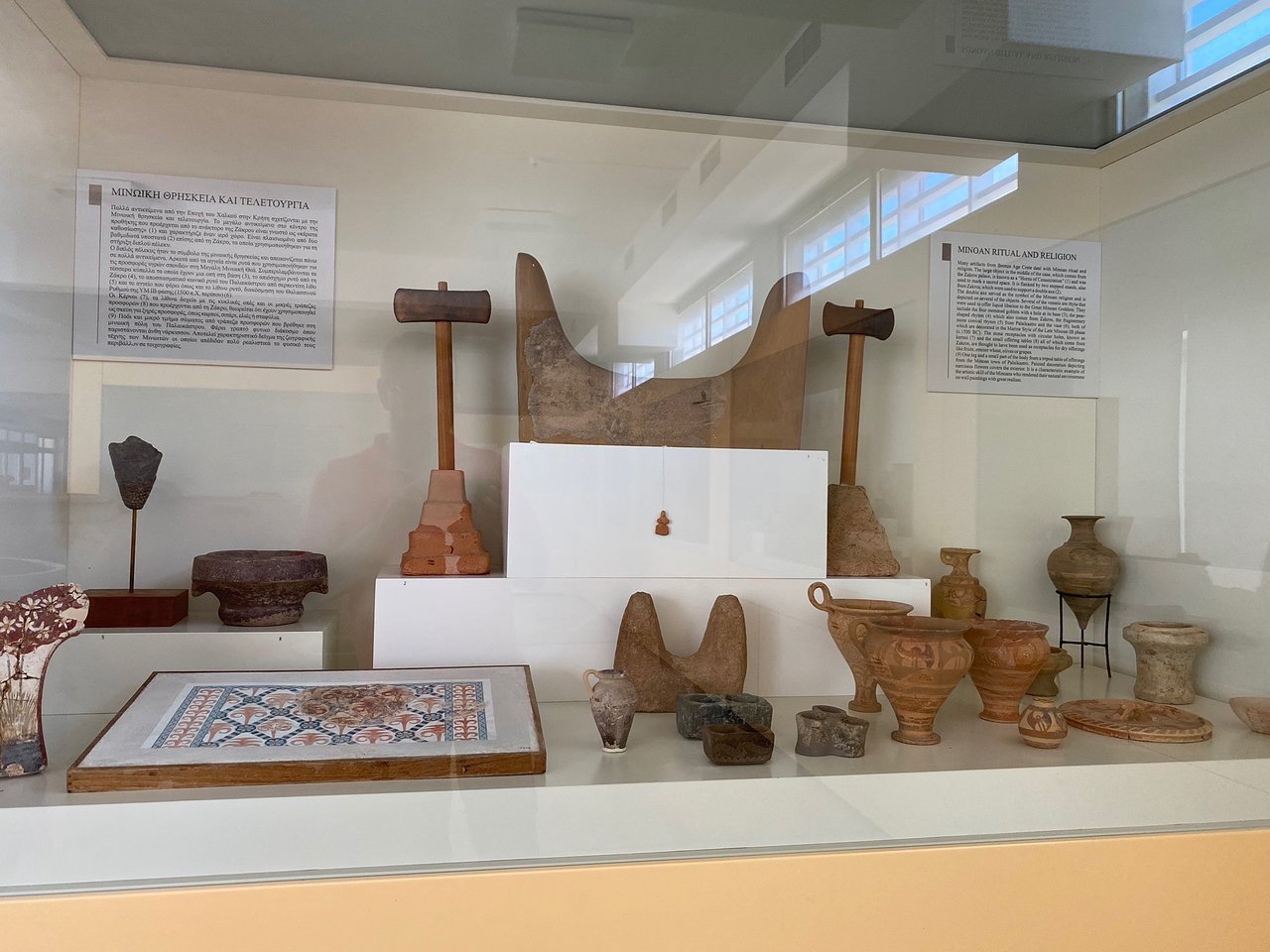 The Archaeological Museum of Sitia operates since 1984 and hosts the most important archaeological finds from eastern Crete (from Sitia, Palekastro, the islets of Mochlos and Psira, the necropolis of St. George, the palace of Zakros, the Hellenistic town of Xerokambos, Ziros, Makrigialos, Lefki island and ancient Itanos).
The findings cover a period of about 4,000 years, from the Late Neolithic Era to the Late Roman Period. The most important item is the gold and ivory statue of a Kouros from Palekastro, which was damaged by fire. Moreover, the findings from the only unlooted Minoan palace, Zakros, are very important.
⭐Travel Guide for Island Crete